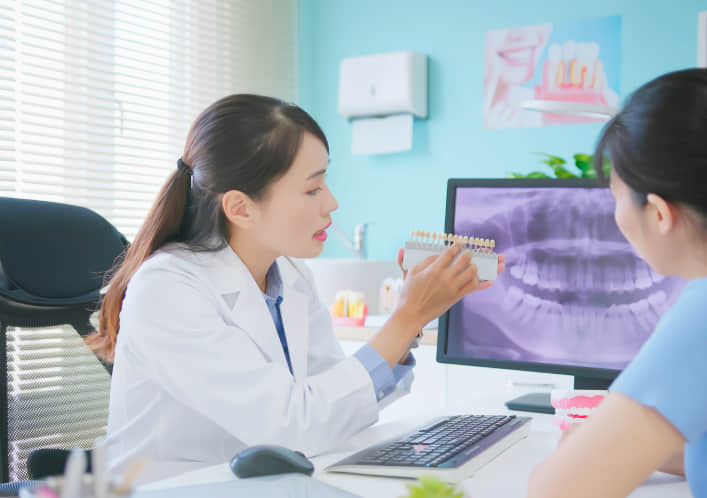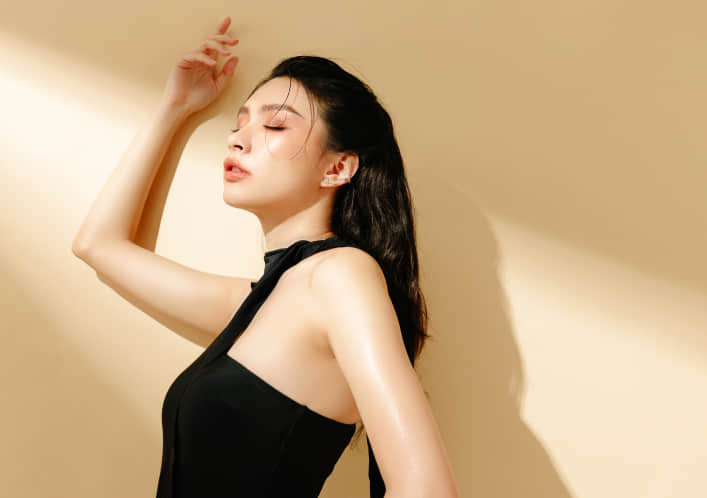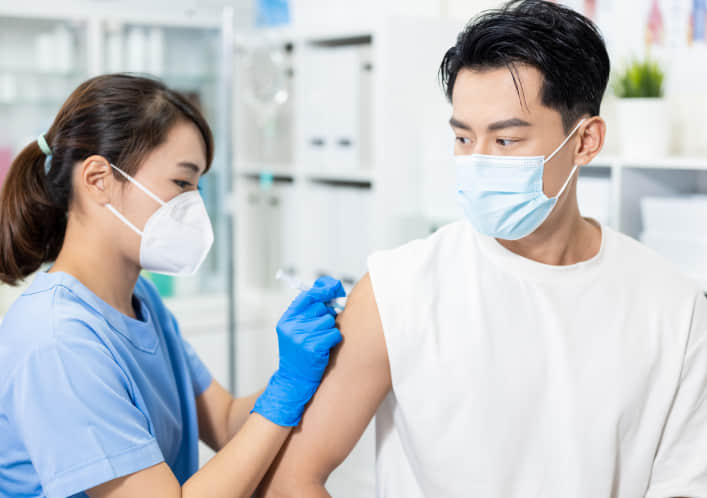 Comprehensive Dental Care
CMER Dental and CMER Smile Partner managed by CMER Medical group. Our dental clinics in Hong Kong are equipped with modern technology and a medical team of registered and practicing dentists. We aim to provide comprehensive dental care, general and cosmetic dentistry services to achieve your optimum oral health.
AMER MEDICAL AESTHETICS
We are an advanced doctor treatment-led clinic with 30+ years of combined aesthetics medical experience. AMER offers the latest laser facial and surgical treatments in Central and Tsim Sha Tsui. We pride ourselves in providing quality, safety, and knowledge to all our treatments.
Cross-border Medical Care Services
Utilizing the Hong Kong medical laboratory and brand of CMER Medical, we provide high-quality cross-border medical services for residents in Hong Kong, the Greater Bay Area, and other regions in the Mainland.
CMER Dental operates 7 clinics in Hong Kong. They are in Central, Tsim Sha Tsui, Causeway Bay, Wan Chai, Sha Tin, Diamond Hill and Kwun Tong. Our center upholds the principle of holistic analysis to plan strict and targeted treatment for customers according to their actual oral health condition. Meanwhile, we have an in-house laboratory providing customers to achieve optimum oral health. We also promote oral health education for the importance of dental health to raise the public's attention to oral care.

CMER Smile Partner dental practices across with two locations conveniently located in Central and Tsim Sha Tsui. Our dental clinics are comprised of specialists from all aspects of dentistry who are there to provide appropriate, safe and effective treatment and help you achieve confident smile. We provide comprehensive dental care and cosmetic dentistry services such as Cosmetic Dentistry (Veneers), Invisalign, Orthodontics and whitening.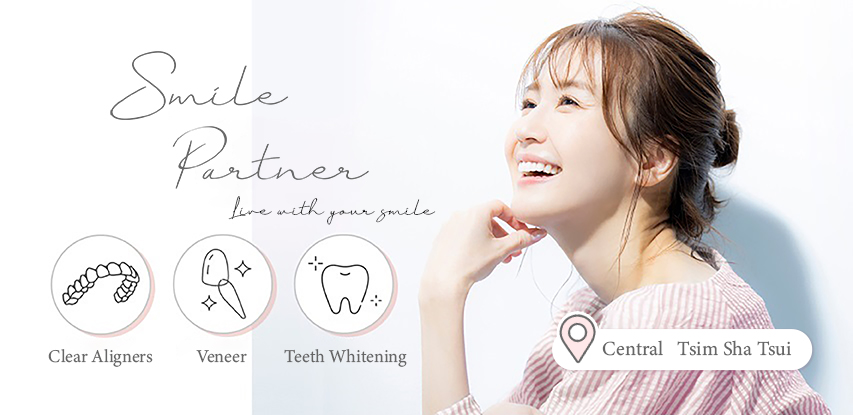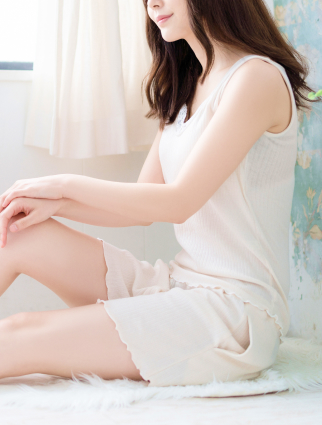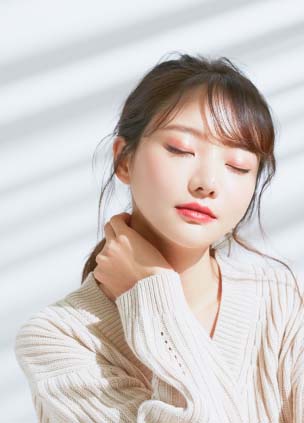 AMER has specialized in problematic skin conditions and anti-aging treatments to preserve the skin by using advanced medical treatments.
Face Anti-aging & Contouring Combo Treatment
Including 4 aesthetic treatment items: •Thermage FLX 450tips+900tips •Juvederm Voluma 1ml •Botox (For eye wrinkles) •M22 IPL Face Whitening
M22 IPL & HIFU Treatment
Including 2 aesthetic treatment items: •M22 IPL for skin whitening • HIFU Treatment for skin tightening and lifting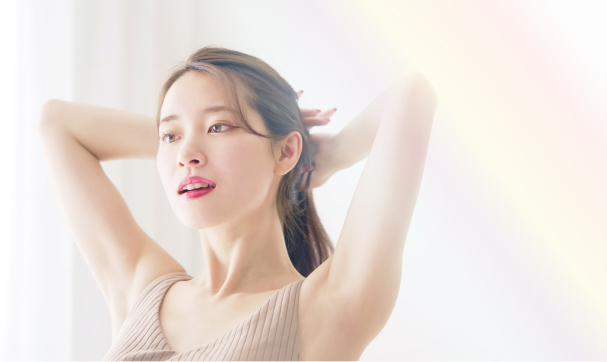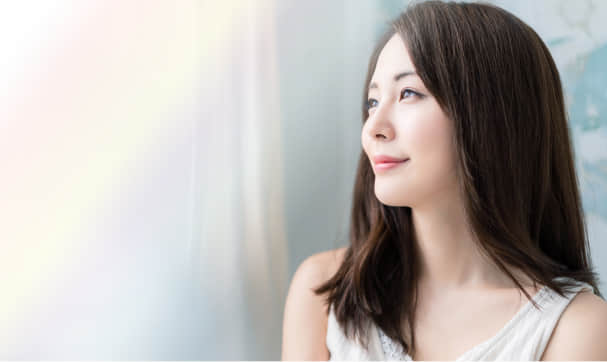 CMER Medical is one of the leading specialist medical groups in Hong Kong, and we provide different kinds of specialized medical services. It has over 30 medical centers equipped with medical equipment and a professional medical team with clinical experience in Hong Kong. Our services include specialist consultations, targeted examination treatments, drug therapy, outpatient surgery, etc. For improving medical technology and service excellence and striving to become the NO.1 medical specialty brand.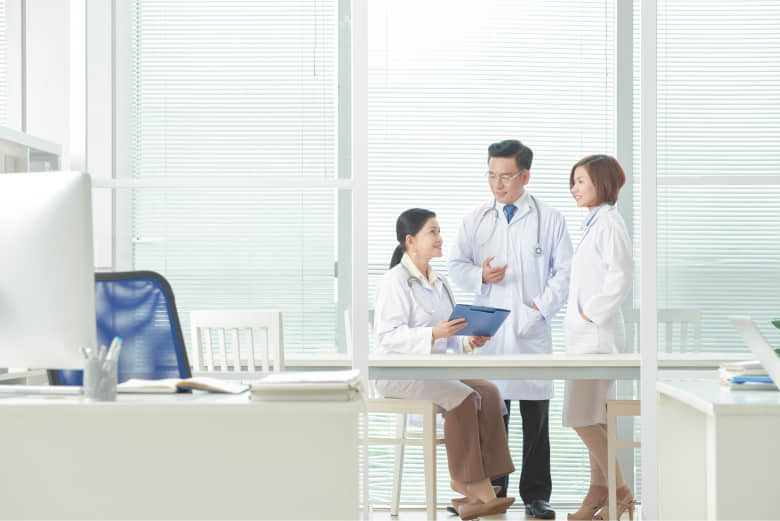 Comirnaty (BioNTech)
Bivalent Vaccine
The Vaccine is provided by Fosun Pharmaceuticals and is only offered to adults.
Influvac Tetra
It can help prevent influenza and protect the health of individuals and their families.
Gardasil 9
Gardasil 9 effectively prevented infection and disease caused by 9 HPV types, including 7 types that cause cervical and other cancers.
Shingrix
There is effectively more than 90% prevention of shingles and prevent shingles infection in adults 50 years old and above.
Vaxneuvance
FDA and European Medicines Agency approves Vaxneuvance, which can effectively prevent Invasive pneumococcal disease infection (IPD).
Safe T21
Safe T21 is a non-invasive prenatal DNA test. The report will be issued within 5 working days.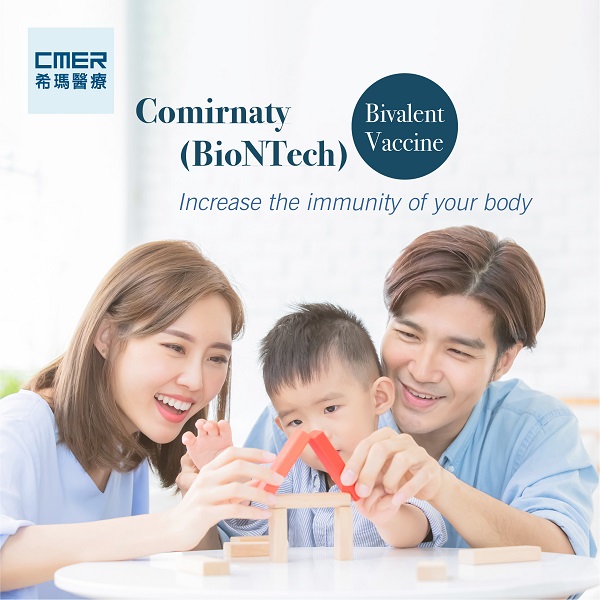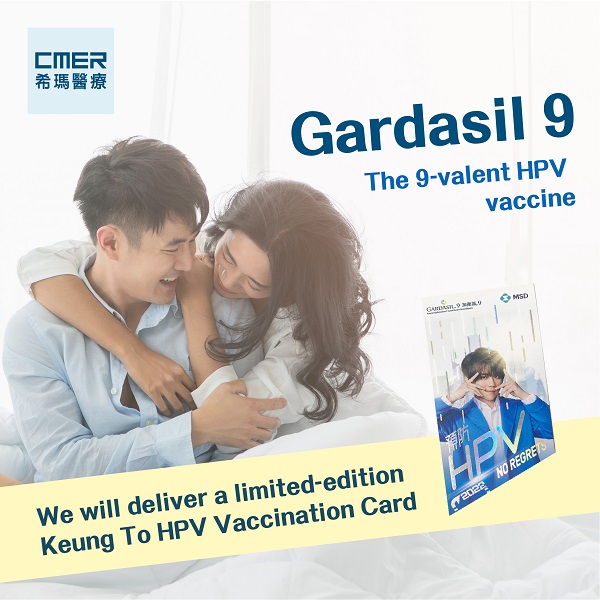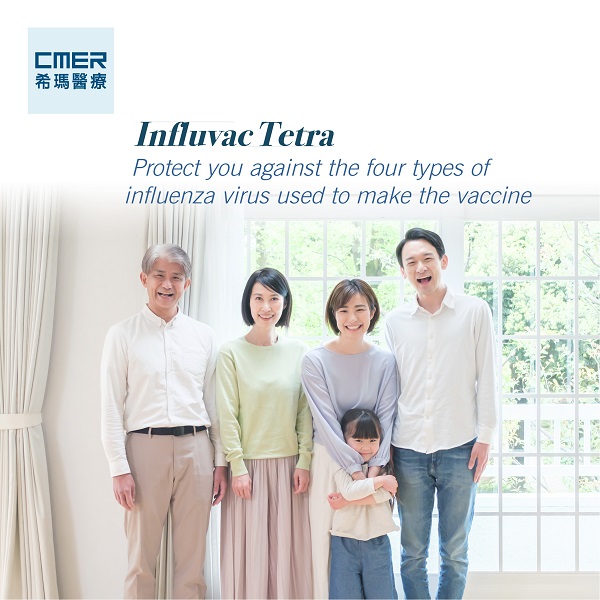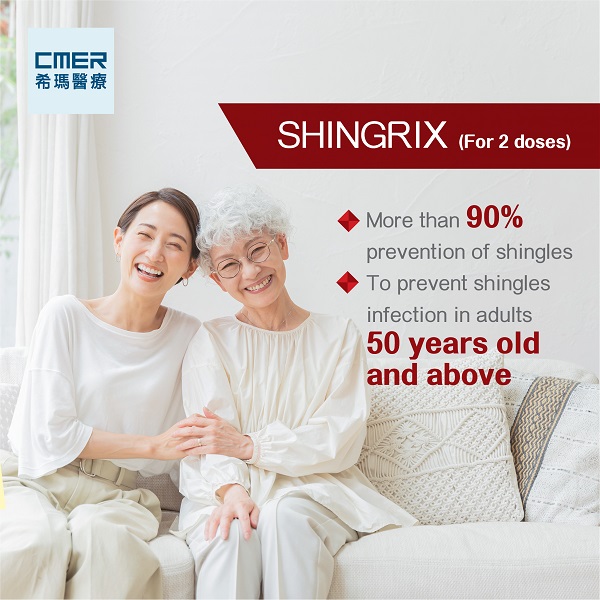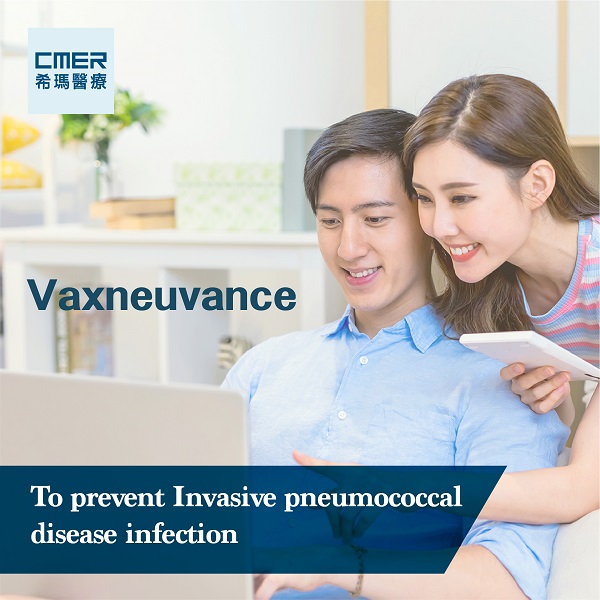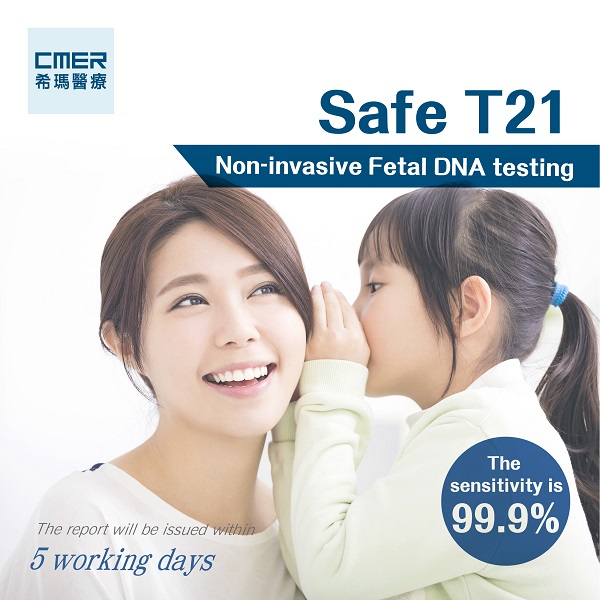 Comirnaty (BioNTech) Bivalent Vaccine
Comirnaty Original / Omicron BA.4-5 Vaccine (the "Comirnaty bivalent vaccine") is used to prevent COVID-19 caused by SARS-CoV-2. Fosun Pharma provides the vaccine. The level and increase of antibodies against the Omicron mutant strain BA.4-5 after immunization with the vaccine were higher than those inoculated with the original strain vaccine.
Gardasil 9
Gardasil 9 is a vaccine indicated in 9 through 45 years of age for the prevention of cervical, vulvar, vaginal, anal, oropharyngeal, and other head and neck cancers caused by human papillomavirus (HPV) Types 16, 18, 31, 33, 45, 52, and 58; cervical, vulvar, vaginal, and anal precancerous or dysplastic lesions caused by HPV Types 6, 11, 16, 18, 31, 33, 45, 52, and 58; and genital warts caused by HPV Types 6 and 11.
Influvac Tetra
The seasonal flu vaccines recommended by the World Health Organization (WHO) for 2022/23 include the following four strains: • an A/Victoria/2570/2019 (H1N1) pdm09-like virus; • an A/Darwin/9/2021 (H3N2)-like virus; • a B/Austria/1359417/2021-like virus (B/Victoria lineage); • a B/Phuket/3073/2013-like virus (B/Yamagata lineage)
Shingrix
Shingrix is the new shingles vaccine that is now available in Hong Kong. Shingles vaccination is the only way to protect against shingles and the painful complication called post-herpetic neuralgia. All healthy adults aged 50 and over should get the vaccination. In adults 50 years old or above who got two doses, Shingrix was over 90% effective in preventing PHN.
Vaxneuvance
Vaxneuvance is indicated for active immunization to prevent invasive disease caused by Streptococcus pneumoniae serotypes 1, 3, 4, 5, 6A, 6B, 7F, 9V, 14, 18C, 19A, 19F, 22F, 23F, and 33F.It can cause pneumonia, meningitis, and other diseases through droplet transmission. Vaccination helps improve immunity and can protect the elderly from high-risk groups.
Safe T21
SafeT21 is a non-invasive prenatal DNA test developed to screen fetal chromosomal abnormalities, such as Down syndrome, Edwards syndrome (T18), and Patau syndrome (T13). During pregnancy, the unborn child releases some of its DNA into the blood circulation of its mother.

Vaccine
Vaccine & Blood Test Brand Introduction
Comirnaty (BioNTech) Bivalent Vaccin
Comirnaty (BioNTech) Bivalent Vaccine is produced by Shanghai Fosun Pharmaceutical (Group) Co., Ltd.("Fosun Pharma," stock code: 600196.SH, 02196.HK), It supplements the listed BNT162b2 vaccine, which can effectively deal with Omicron mutations.
Influvac Tetra
The high-quality and reputable Abbott Pharmaceuticals, USA, supplies influenza vaccines.
Gardasil 9
Gardasil 9 is provided by Merck Pharmaceuticals in the United States and registered in Hong Kong.
Shingrix
GSK pharmaceuticals (Taiwan) provides the SHINGRIX vaccine.
Vaxneuvance
The Vaxneuvance vaccine is provided by Merck & Co., Ltd.
Safe T21
The Blood Test Service for non-invasive prenatal diagnosis of Down's syndrome developed by the Department of Chemical Pathology of The Chinese University of Hong Kong (CUHK) is "Safe T21". The test uses advanced DNA sequencing technology to analyze and detect Down syndrome from the mother's blood sample.

Procedure Vaccination Appointment

Medical Group Services
Our specialized medical care services are provided by a team of professional doctors with rich clinical experience, they commit to providing professional and high-quality one-stop specialized medical services, to give patients a safe, considerate, professional, and reliable service experience.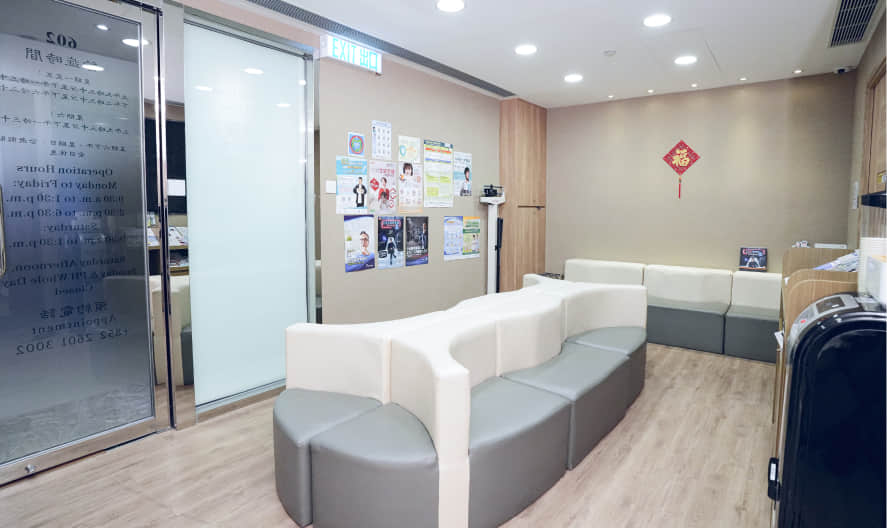 Let CMER protects your health together.